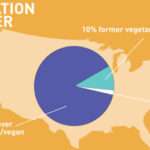 It's no secret that many people give veganism a try only to quickly abandon it. But the findings from last month's Humane Research Council survey were especially sobering.
According to their study, a cross-sectional survey of 11,400 U.S. adults, nearly three-quarters—70% to be exact—of those who have tried a vegan diet end up abandoning it. The numbers are even higher for vegetarians. Alarmingly, the survey found that there were five times more ex-vegetarians/vegans than current vegetarians/vegans.
Now this is a single study that has not yet been peer-reviewed. As such, it's not the final word on ex-vegetarianism. Also–and I think this is important–the survey did not ask people if they had gone vegan or vegetarian for weight control ... Read More >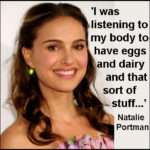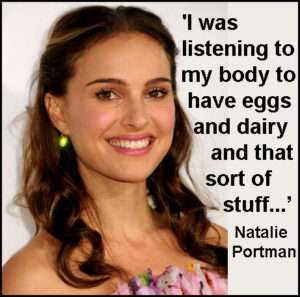 The most disheartening thing about the more public breakups with veganism is not just that they are public. I can understand that a popular blogger will want to tell her followers that she is no longer eating a vegan diet. I can see the value of telling your readers that you are dealing with health issues and are struggling with staying vegan. That you need to take some time to sort it all out. And that because of that, you're going to stop blogging for a while.
But some ex-vegans are so determined to share their new meat-eating lifestyle. And to garner praise for their decision. The disclosure that they are now eating animal foods is usually followed by posts all built around the same ... Read More >