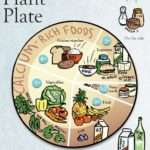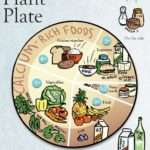 Doctors at the Cleveland Clinic suggest that vegans should know something about diet planning in order to make sure they are meeting nutrient needs.
Their conclusions were published in the Journal of the American Osteopathic Association. The paper doesn't say anything that is particularly alarming, and, with a few exceptions, there isn't much in it that I would take issue with.
But the Cleveland Clinic press-released the findings, giving the media a chance to scaremonger about vegan diets—and you know how much they like to do that.
As is often the case, headlines didn't exactly reflect what is in the paper. For one thing, it wasn't a "study." It's a very short review, which means that it is a discussion of already-published research and doesn't ... Read More >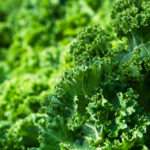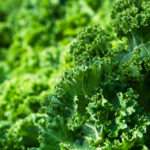 The latest findings from the Adventist Health Study-2 (AHS-2) found that people who ate plant-based diets—which included vegans, lacto-ovo vegetarians and pesco-vegetarians—had a 22% lower risk of colorectal cancer (1).
But when the researchers pulled the subjects apart into more specific groups, the only group of "vegetarians" with a lower risk were the ones who ate fish. Their risk was 43% lower than the omnivores in this study. While vegans and lacto-ovo vegetarians also had a lower risk for colon cancer, these findings weren't statistically significant.
The only other large scale study to look at colon cancer in vegetarians is the EPIC-Oxford Study in England and this research found no protection from a vegetarian diet (2).
So what exactly are we to make of these ... Read More >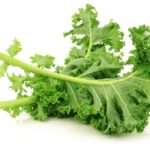 Note: this article is co-authored by Jack Norris, RD and Ginny Messina, MPH, RD and appears on Jack's blog as well as this one.
Vegans typically have lower calcium intakes than other vegetarians and meat-eaters. But just how much does this matter?
The popular thinking has long been that it doesn't matter much at all. According to the acid-ash hypothesis of osteoporosis, vegans experience smaller calcium losses since we don't eat animal protein. The theory is that calcium is "leached" from bones to counter acidic conditions caused by animal protein.
It's supported by studies that find higher levels of both calcium and acidic compounds in the urine when people are fed big doses of animal protein (1). This is also supposedly why hip fracture ... Read More >
My last post addressed a common myth about protein and bone health—probably the most widely disseminated myth in the vegan community.
In contrast to long-held beliefs, current thinking is that protein either has little impact on bone health or it might have some small benefits. This suggests that the lower protein intake of vegans and our avoidance of animal protein doesn't confer any particular protection for bones. Instead, we vegans need to make sure we are getting enough protein and calcium in our diets.
If your diet is built around a variety of whole plant foods including at least three servings of legumes (beans, soyfoods and peanuts) per day, and your calorie intake is sufficient, you won't have any trouble getting enough protein. If you ... Read More >
There is good evidence that vegan diets can prevent heart disease and they are likely to lower risk for cancer as well. But does going vegan improve your bone health? I see some post or infographic in social media nearly every week claiming that a vegan diet protects against osteoporosis.
The theory is that animal protein, through its acidifying action, "leaches" calcium from bones, eventually weakening them and causing bone fractures. If that's true, it means that those of us who eat no animal protein are likely to have better bone health.  And maybe even lower calcium needs.
Unfortunately, it's not true. Or at the very least, the evidence in support of this relationship has fizzled over the years. I've written about this before, but ... Read More >
I spent 3 days at the 6th International Congress on Vegetarian Nutrition this past week in Loma Linda, CA. Held every five years or so, the event is hosted by the School of Public Health of Loma Linda University and is considered the premiere conference on plant-based nutrition. It brings experts and researchers together from all over the world and its proceedings are published in the American Journal of Clinical Nutrition, the most prestigious of all nutrition journals. I was honored this year (and a bit terrified, since I felt very much out of my league) to be a speaker.
Material presented at the conference included reviews of earlier research as well as new findings from the most current studies. Even where the information was ... Read More >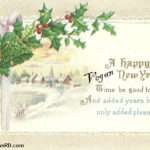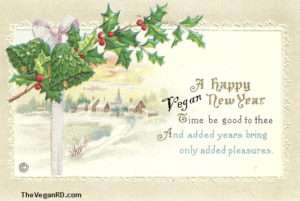 Happy 2013! There is nothing like a brand new year to inspire health-related resolutions. And while it's tempting to resolve to make all kinds of big changes, sometimes a few little tweaks here and there are all we vegans really need.  Here are ten ideas for vegans—mostly easy ways to fine-tune your diet and lifestyle. One of two of them might help to make your new year a little bit healthier.
1. Give some attention to calcium. It's simple enough to get enough calcium from plant foods, but many vegans fall short because they just aren't paying attention. Make sure you are consuming at least three cups per day of some combination of calcium-set tofu, fortified plant milks or juices, or calcium-rich leafy greens like ... Read More >
A study published in the scientific journal Nutrition Research last November looked at the effects on nutrient intake when dairy foods are reduced or removed from the diet. Rather than focusing just on calcium—which is easily found in other foods—the researchers looked at several nutrients that are abundant in dairy products. They concluded that even when "calcium-replacement foods" provided the same amounts of calcium as dairy products, they fell short on other nutrients that milk provides.
This study was funded by the National Dairy Council and administered by the Dairy Research Institute. Two of the researchers work for the Dairy Research Institute. I don't generally get too excited about sources of funding for nutrition research because they don't affect the findings. They can affect how ... Read More >
The latest recommendations from the Institute of Medicine have many people asking if they should toss out their bottles of calcium and vitamin D supplements. The answer to that question is probably a little bit different for vegans.
The IOM's report was surprising in that they recommended an intake of vitamin D that was considerably  less than what was expected and suggested that calcium supplements were not needed by most Americans and could even be dangerous.
For calcium, the committee left the RDA at its previous levels for almost all age groups, dropping intake recommendations only for older men.  But they noted that calcium intake from food alone for almost all age and gender groups was adequate and that some people—especially older women—could ... Read More >
Just days before everyone was talking about the Voracious [ex-] Vegan story, I received a severe scolding from a reader for my stance on supplements (this was in response to my post on omega-3s). She was adamant about the fact that "whole plant foods" can easily provide everything we need.
An effort to prove that a whole foods vegan diet is the ideal or foolproof diet of all humans gives rise to all kinds of potentially harmful myths. These include the unfounded position that vegans can meet vitamin B12 needs by consuming unwashed organic produce, or that we have lower calcium needs than omnivores, or that it's been "proven" that no one needs long chain omega-3 fats in their diet.