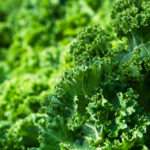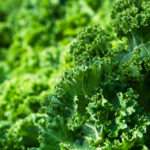 The latest findings from the Adventist Health Study-2 (AHS-2) found that people who ate plant-based diets—which included vegans, lacto-ovo vegetarians and pesco-vegetarians—had a 22% lower risk of colorectal cancer (1).
But when the researchers pulled the subjects apart into more specific groups, the only group of "vegetarians" with a lower risk were the ones who ate fish. Their risk was 43% lower than the omnivores in this study. While vegans and lacto-ovo vegetarians also had a lower risk for colon cancer, these findings weren't statistically significant.
The only other large scale study to look at colon cancer in vegetarians is the EPIC-Oxford Study in England and this research found no protection from a vegetarian diet (2).
So what exactly are we to make of these ... Read More >
The only thing that can make me forgive Robin Gibb of the Bee Gees for going over to the dark side (disco) in the late 1970s is the fact that he was a vegan—an "ardent vegan" no less, according to Wikipedia.
Gibb, who was only 62, died last week of colon cancer. It's unfair when anyone dies of cancer at such a relatively young age, but especially so when they are doing all of the right things—Gibb didn't drink alcohol either—that should protect against this disease.
I've lost three friends to colon cancer. Two were vegetarians who died in their early 50s, and one was a vegan who died in his early 40s. It definitely feels a little surprising when vegans die from this disease, ... Read More >