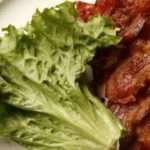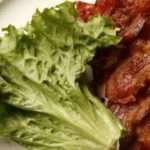 Is lettuce really worse for the environment than bacon? That's what the latest headlines say, based on findings from new research at Carnegie Mellon University in Pittsburgh.
Allegedly, lettuce produces more greenhouse gas (GHG) emissions than unhealthy foods like bacon. The media have gleefully proclaimed, based on this study, that vegetarian diets are bad for the environment.
But that's not what the study showed. It's not even what the study looked at. It looked at what happens when people eating a usual American diet shift towards a healthier eating pattern as defined by the USDA. And what happens is that the environmental benefits of eating less red meat are offset by the greater GHG emissions associated with dairy, seafood, fruits and vegetables—all ... Read More >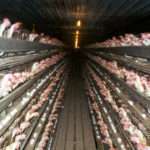 For those who advocate for animals, the report from the 2015 Dietary Guidelines Advisory Committee is a bit of a mixed bag.
On the plus side, the report makes a clear recommendation for Americans to eat less meat and, in fact, to eat less animal food in general. The committee says that "a diet higher in plant-based foods, such as vegetables, fruits, whole grains, legumes, nuts, and seeds, and lower in calories and animal based foods is more health promoting." They specifically name vegetarianism as one of three healthy dietary patterns.
While the committee has shifted recommendations away from outdated ideas about limiting total fat, they have re-confirmed that Americans should continue to cut back on saturated fat—the type found ... Read More >