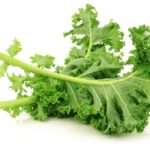 Note: this article is co-authored by Jack Norris, RD and Ginny Messina, MPH, RD and appears on Jack's blog as well as this one.
Vegans typically have lower calcium intakes than other vegetarians and meat-eaters. But just how much does this matter?
The popular thinking has long been that it doesn't matter much at all. According to the acid-ash hypothesis of osteoporosis, vegans experience smaller calcium losses since we don't eat animal protein. The theory is that calcium is "leached" from bones to counter acidic conditions caused by animal protein.
It's supported by studies that find higher levels of both calcium and acidic compounds in the urine when people are fed big doses of animal protein (1). This is also supposedly why hip fracture ... Read More >
My last post addressed a common myth about protein and bone health—probably the most widely disseminated myth in the vegan community.
In contrast to long-held beliefs, current thinking is that protein either has little impact on bone health or it might have some small benefits. This suggests that the lower protein intake of vegans and our avoidance of animal protein doesn't confer any particular protection for bones. Instead, we vegans need to make sure we are getting enough protein and calcium in our diets.
If your diet is built around a variety of whole plant foods including at least three servings of legumes (beans, soyfoods and peanuts) per day, and your calorie intake is sufficient, you won't have any trouble getting enough protein. If you ... Read More >
There is good evidence that vegan diets can prevent heart disease and they are likely to lower risk for cancer as well. But does going vegan improve your bone health? I see some post or infographic in social media nearly every week claiming that a vegan diet protects against osteoporosis.
The theory is that animal protein, through its acidifying action, "leaches" calcium from bones, eventually weakening them and causing bone fractures. If that's true, it means that those of us who eat no animal protein are likely to have better bone health.  And maybe even lower calcium needs.
Unfortunately, it's not true. Or at the very least, the evidence in support of this relationship has fizzled over the years. I've written about this before, but ... Read More >