Vegan For Life
Everything You Need to Know to Be Healthy on a Plant-Based Diet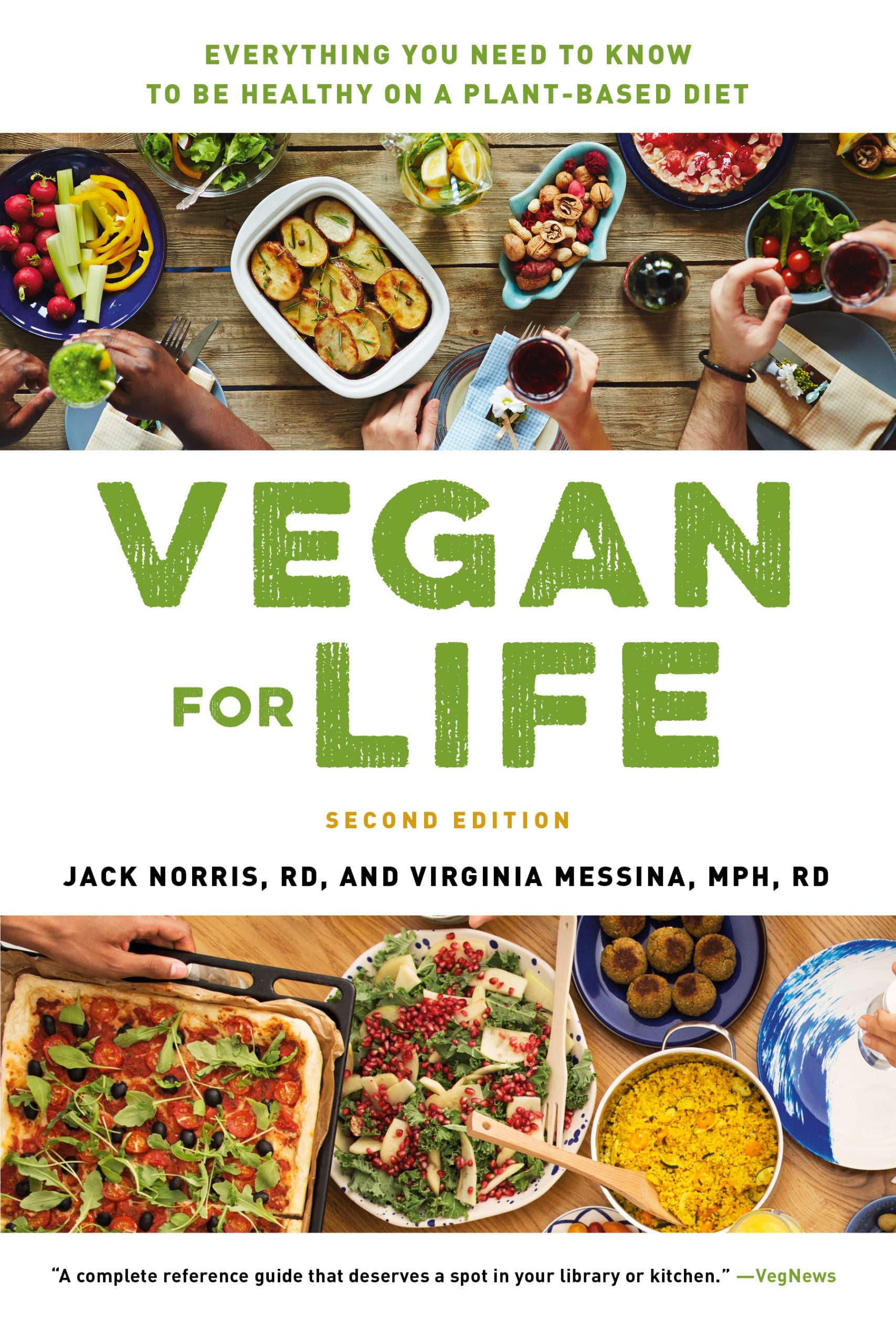 Available for Pre-Order Now
Published on
May 12, 2020
Second Edition
Completely Updated!
Whether you're considering going vegan, or just want to learn more about plant-based nutrition, Vegan for Life is your comprehensive, go-to guide for optimal healthy eating. In this all-new updated and expanded edition, registered dietitians and long-time vegans Jack Norris and Virginia Messina debunk some of the most persistent myths about vegan nutrition and provide essential information about planning healthy diets at all stages of the lifecycle.
This is a practical handbook that addresses the compelling reasons for shifting away from animal food consumption and offers encouraging and practical information for making the change at your own pace. Newly updated, it also provides science-based guidelines for eating to reverse heart disease, manage digestive disorders, and lower risk for chronic illness. With specific tips for making food choices to meet needs, an easy-to-use food guide, and menus for all stages of the life cycle, Vegan for Life is for both aspiring and veteran vegans.
Contents of Vegan for Life
Introduction: Going Vegan for Life
PART I
Why Vegan?
Making the Transition
Understanding Vegan Nutrient Needs
Plant Protein
Eating for Healthy Bones: Calcium and Vitamin D
Vitamin B12
Fats: Making the Best Choices
Vitamins and Minerals: Maximizing Vegan Sources
Soyfoods in Vegan Diets
The Vegan for Life Food Guide
PART II
A Healthy Start: Vegan Diets in Pregnancy and Breastfeeding
Raising Vegan Children and Teens
Vegan Diets for People over Fifty
Sports Nutrition for Vegans
Plant Food Advantages: Reducing Chronic Disease with a Vegan Diet
Plant Foods and Digestive Health
A Compassionate Approach to Weight and Dieting
 Afterword: Vegan for Life
Here is what people said about the first edition of Vegan for Life.
Publishers Weekly: "Armed with this compendium and a vegan cookbook, novices will make an easy, healthy transition to meat, egg and dairy-free meals, while practicing vegans can use it as a guide to the best food choices."
Reno-Gazette: " I can't rave enough about Jack Norris and Virginia Messina's new book "Vegan for Life." …I've found myself reading this late into the night like a page-turning mystery. That's, in part, because it dispels many of the things I've believed about vegan nutrition.
Peter Singer, PhD, author of Animal Liberation and Professor of Bioethics, Princeton University: "Here is the book I have been waiting for! Now when people ask me all those questions about how you can be healthy without eating animal products, I can tell them that they will find the answers in Vegan for Life."
Michael Greger, M.D., Director, Public Health and Animal Agriculture, HSUS: "A no-nonsense guide to explode the myths, avoid the pitfalls, and maximize health on a plant-based diet. Required reading for every vegan, old or new."