Going "vegan for a week" seems to be a popular thing. Lately, quite a few blog posts and news articles on this phenomenon have been turning up in my google "vegan" search. These are usually written by people who want to see what it's like to be vegan, even for just a few weeks.
My impression is that most of these temporary vegans have had reasonably good experiences with finding satisfying food. Most have also run up against challenges, usually due in part to a lack of preparation or knowledge.
I haven't seen any of these experiments morph into an actual embrace of veganism. But some have said they will eat more vegan meals after their experience—which is good. And I suspect that in writing ... Read More >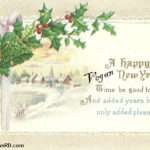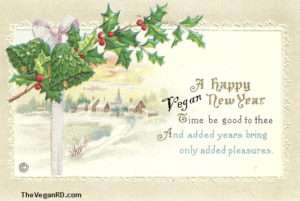 Happy 2013! There is nothing like a brand new year to inspire health-related resolutions. And while it's tempting to resolve to make all kinds of big changes, sometimes a few little tweaks here and there are all we vegans really need.  Here are ten ideas for vegans—mostly easy ways to fine-tune your diet and lifestyle. One of two of them might help to make your new year a little bit healthier.
1. Give some attention to calcium. It's simple enough to get enough calcium from plant foods, but many vegans fall short because they just aren't paying attention. Make sure you are consuming at least three cups per day of some combination of calcium-set tofu, fortified plant milks or juices, or calcium-rich leafy greens like ... Read More >
My husband—the lucky guy—has a colonoscopy scheduled for this week. In case you've never had the pleasure, prepping for a colonoscopy involves several days of a very low fiber diet (delightful vegan meals like white rice with tofu, canned carrots and white bread) followed by industrial strength laxatives. The idea is to empty the colon and get it squeaky clean so that the little camera can see everything.
It's the ultimate cleansing regimen and no one in their right mind would want to do it. But it's the only way to thoroughly clean out your intestines. As far as cleansing or "detoxifying" the rest of your body—well, you already have a highly sophisticated system for that, which includes the liver, lungs, and kidneys.
There is no diet ... Read More >