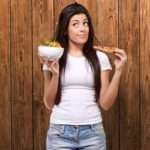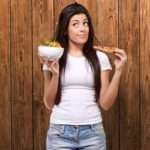 Happy New Year plus two weeks give or take a few days. According to the people who investigate these things, a lot of New Year's resolutions are starting to fall by the wayside. Many who vowed to give a vegan diet a try might find their resolve weakening just about now.
I shared a few tips for making the transition with my delightful friend JL Fields on her radio show Easy Vegan last week. But there are lots of things that newbie vegans can do to make their diet feel more practical and sustainable.
1. Embrace your cooking style.
In their annual click bait story on the "best" diets, US News and World Report suggested that eating vegan means spending lots of time in the ... Read More >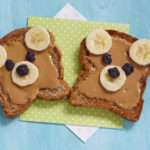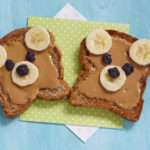 No doubt you've heard about the legislator in Italy who is proposing to make it illegal to raise kids as vegans. Italian lawmaker Elvira Savino wants to see jail sentences of up to seven years for parents who feed their children only plant foods.
The proposed bill describes veganism as "a diet devoid of elements essential for healthy and balanced growth," It's ludicrous. Given what we know about nutrient needs, there is no reason to think that children of well-informed vegan parents are at risk for poor health. It is not especially difficult to create a diet that will ensure adequate nutrition for vegan children.
But, as I've said on this website many times, you do need to know a little something about meeting nutrient ... Read More >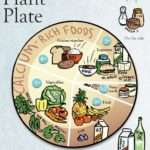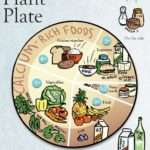 Doctors at the Cleveland Clinic suggest that vegans should know something about diet planning in order to make sure they are meeting nutrient needs.
Their conclusions were published in the Journal of the American Osteopathic Association. The paper doesn't say anything that is particularly alarming, and, with a few exceptions, there isn't much in it that I would take issue with.
But the Cleveland Clinic press-released the findings, giving the media a chance to scaremonger about vegan diets—and you know how much they like to do that.
As is often the case, headlines didn't exactly reflect what is in the paper. For one thing, it wasn't a "study." It's a very short review, which means that it is a discussion of already-published research and doesn't ... Read More >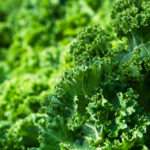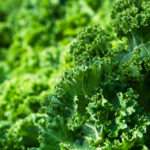 The latest findings from the Adventist Health Study-2 (AHS-2) found that people who ate plant-based diets—which included vegans, lacto-ovo vegetarians and pesco-vegetarians—had a 22% lower risk of colorectal cancer (1).
But when the researchers pulled the subjects apart into more specific groups, the only group of "vegetarians" with a lower risk were the ones who ate fish. Their risk was 43% lower than the omnivores in this study. While vegans and lacto-ovo vegetarians also had a lower risk for colon cancer, these findings weren't statistically significant.
The only other large scale study to look at colon cancer in vegetarians is the EPIC-Oxford Study in England and this research found no protection from a vegetarian diet (2).
So what exactly are we to make of these ... Read More >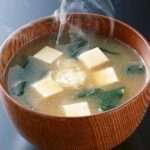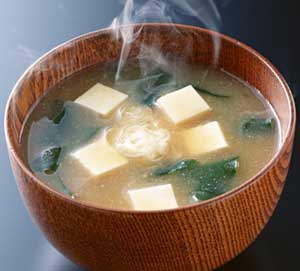 There is a long list of reasons why people fail on a vegan diet and return to the world of cheese sandwiches and fish fillets. They might have developed overt deficiencies or vague symptoms of poor health. Some ex-vegans say that they experienced depression or foggy thinking or fatigue without animal foods. Others struggled with challenging social situations or with cravings for animal foods.
The following ideas for staying happy and healthy on a vegan diet are all things I've written about before, but I wanted to condense them into a sort of checklist for those who are struggling to stay vegan. It may not cover everything (let me know if there are things you think I should add) but I think it addresses the ... Read More >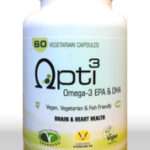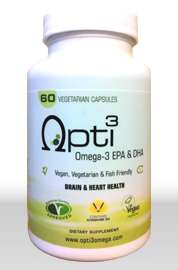 I've written about omega-3s before, as recently as a year ago, but there continues to be much confusion about these compounds and lots of misinformation about them on the internet. The confusion focuses largely on the difference between the two types of omega-3s. If you take supplements of DHA (or DHA and EPA), do you still need flaxseed? And if you are eating flaxseed, do you need those DHA supplements?
The short answer is that you definitely need the flaxseed (or some equivalent food) and you may need the DHA supplements.
Flaxseeds and a handful of other plant foods provide an omega-3 fat called alpha-linolenic acid or ALA which is an essential nutrient. This means it is absolutely necessary in your diet. Best sources for ... Read More >
Based on some emails I received about my
blog post from November 17
, I realize that there is a little bit of confusion about the different types of omega-3 fats. I want to clear that up so that readers can make the best informed decision about meeting needs for these compounds.
There are two different type of omega-3 fats in foods. We definitely need one of these and may need the other.
Alpha-linolenic acid (ALA)
 is a short-chain omega-3 fatty acid that is an essential nutrient. We absolutely need to have some in our diet. It's provided by just a few plant foods but requirements are so small that it's easy to get enough. You can meet your entire needs for the day by consuming a teaspoon ...
Read More >
New data from the EPIC-Norfolk Study in the U.K. revealed some surprises about blood levels of DHA in vegans. DHA is one of the long-chain fatty acids found primarily in fish oils. Vegans don't consume any, but in this study, vegan women (although not men) had the highest levels of plasma DHA of all the groups.
Since DHA can be synthesized from another omega-3 fat, alpha-linolenic acid (ALA), one theory is that vegans are more efficient at converting ALA to DHA. And in fact, this study did find that those who don't eat fish are better converters than those who do, and that women are better converters than men.
That might suggest that vegans—or at least vegan women—don't need to worry about ... Read More >