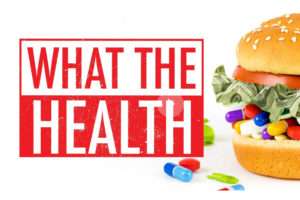 I wasn't really planning on writing a review of the new vegan documentary What the Health. I watched it; I fumed; I complained on my personal Facebook page and more directly to my science-based colleagues. And then I figured I'd move on.
The thing that changed my mind is that the film is getting considerable (negative) attention from the non-vegan sphere. Some of these reactions are just anti-vegan diatribes and some are aimed purely at being offensive. But some are thoughtful and informed. And the fact is that it's not possible to defend this film against the thoughtful and informed criticisms. Not from a scientific point of view anyway. And there is little to be gained by making weak, exposed efforts to defend bad science when we are being called out on it.
Instead, I think it is crucial to let the world know that this kind of junk science does not represent the vegan movement and should not be associated with animal rights. To that end, we need to hear critical perspectives about this film from vegans, not just from anti-vegans.
When I told my friend Erik Marcus that I was writing this review, he encouraged me to publish it on his website  vegan.com. As I write this blog post, people are already reacting to the review. Predictably many vegans are enraged by it. But I didn't write this to change the minds of those who love the film. I wrote it as one small part of our effort to change the minds of non-vegans about who we are. We are not a health cult driven by conspiracy theories and by poorly-supported dietary philosophies. We are a social justice movement – and hopefully an increasingly sophisticated and effective one.
Please head over to vegan.com and read my review of What the Health, written from my perspective as a dietitian and an animal rights activist.
A Few Other Reviews of Note
Even at 2500 words, I couldn't address all of the problems in the film, so if you are interested in knowing what others are saying about it, here are a few more reviews that you might find interesting:
[edited in November, 2017 to add new reviews]
Video from Unnatural Vegan
Review by vegan dietitian Sharon Palmer
Radio interview by vegan dietitian Matt Ruscigno
Plus this review which includes quotes from vegan dietitians
Of those written by non-vegans, the best is the one on the Vox News website.
There is also a reasonably sound review on Science Based Medicine. The one on the LA Chefs website also makes some good points, although it meanders off into Crazy Paleo Land with comments about alleged dangers of vegan diets.