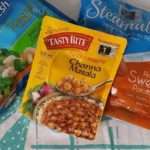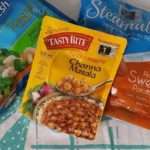 Recently, I had a taste of what it's like to be a vegan who doesn't cook.
For what seems like the past decade or so, I've been living with a kitchen remodel. Cooking while my kitchen was torn apart was not really a problem. I have an electric frying pan, an Instant Pot, and an Aroma Rice Cooker/Slow Cooker. I set them up in the dining room, creating a functional kitchen annex. But without running water (or a sink) plus some concurrent remodeling of the (very old) plumbing in the bathroom, clean-up was a challenge.
While I started out cheerfully cooking up black beans and quinoa in the Instant Pot and rice cooker, my cuisine quickly morphed into whatever could be made in the ... Read More >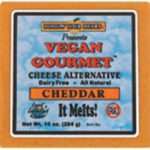 I love products that help make vegan diets effortless. Lately, I've become a devoted fan of the Follow Your Heart company, which makes it especially easy to whip up many of the foods I love—homemade pizza, traditional potato salad, and mac 'n cheese. I've been using their Vegenaise for several years. It's a huge leap forward in taste and texture from the tofu mayonnaise products of the past. In fact, it tastes more like real mayonnaise—the old-fashioned homemade kind—than commercial mayonnaise does.
More recently, I've discovered their Vegan Gourmet line of dairy substitutes. I recently used the sour cream and cream cheese substitutes in place of my usual favorite Tofutti brand for my favorite mushroom strudel recipe and was very happy with the results ... Read More >
There is great news today for vegans and others who avoid products containing eggs. According to the latest e-newsletter from Vegan Outreach, Boca Foods has pledged to eliminate eggs from all of its foods by the end of this year.
Boca makes a variety of good-for-you meatless products including veggie burgers and entrees. Their decision to eliminate eggs is in response largely to efforts by four organizations: Vegan Outreach, Compassion Over Killing, Mercy for Animals, and the Animal Protection and Rescue League.
While many Boca products are not vegan (some contain cheese), elimination of eggs makes a big difference for farm animals. Egg production on factory farms—including those that are "cage free" –is among the cruelest practices of this industry.
The people ... Read More >