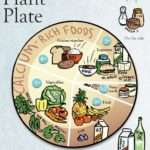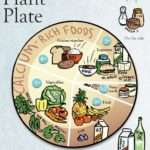 Doctors at the Cleveland Clinic suggest that vegans should know something about diet planning in order to make sure they are meeting nutrient needs.
Their conclusions were published in the Journal of the American Osteopathic Association. The paper doesn't say anything that is particularly alarming, and, with a few exceptions, there isn't much in it that I would take issue with.
But the Cleveland Clinic press-released the findings, giving the media a chance to scaremonger about vegan diets—and you know how much they like to do that.
As is often the case, headlines didn't exactly reflect what is in the paper. For one thing, it wasn't a "study." It's a very short review, which means that it is a discussion of already-published research and doesn't ... Read More >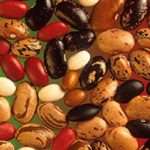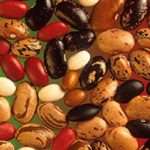 It's hard to resist the call of the New Year's diet. There is something about the promise of new beginnings, especially after the season of indulgence.
If your goals for 2016 include weight loss, please make sure your vegan diet includes enough protein-rich foods. I'm not suggesting that you need to eat a high-protein diet. Nor am I saying that eating lots of carbs is bad. My concern is that some vegan weight loss plans are woefully short on legumes.  A menu that consists of oatmeal and fruit for breakfast, vegetable soup and a salad for lunch, and a dinner of chili might very well help you lose weight. But, it's not the best recipe for muscle and bone strength. I see this in the ... Read More >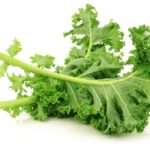 Note: this article is co-authored by Jack Norris, RD and Ginny Messina, MPH, RD and appears on Jack's blog as well as this one.
Vegans typically have lower calcium intakes than other vegetarians and meat-eaters. But just how much does this matter?
The popular thinking has long been that it doesn't matter much at all. According to the acid-ash hypothesis of osteoporosis, vegans experience smaller calcium losses since we don't eat animal protein. The theory is that calcium is "leached" from bones to counter acidic conditions caused by animal protein.
It's supported by studies that find higher levels of both calcium and acidic compounds in the urine when people are fed big doses of animal protein (1). This is also supposedly why hip fracture ... Read More >
My last post addressed a common myth about protein and bone health—probably the most widely disseminated myth in the vegan community.
In contrast to long-held beliefs, current thinking is that protein either has little impact on bone health or it might have some small benefits. This suggests that the lower protein intake of vegans and our avoidance of animal protein doesn't confer any particular protection for bones. Instead, we vegans need to make sure we are getting enough protein and calcium in our diets.
If your diet is built around a variety of whole plant foods including at least three servings of legumes (beans, soyfoods and peanuts) per day, and your calorie intake is sufficient, you won't have any trouble getting enough protein. If you ... Read More >
There is good evidence that vegan diets can prevent heart disease and they are likely to lower risk for cancer as well. But does going vegan improve your bone health? I see some post or infographic in social media nearly every week claiming that a vegan diet protects against osteoporosis.
The theory is that animal protein, through its acidifying action, "leaches" calcium from bones, eventually weakening them and causing bone fractures. If that's true, it means that those of us who eat no animal protein are likely to have better bone health.  And maybe even lower calcium needs.
Unfortunately, it's not true. Or at the very least, the evidence in support of this relationship has fizzled over the years. I've written about this before, but ... Read More >
I have lots of travel to fun vegan events in the next couple of months (off to Vegan Paradise this week for Vida Vegan Con). I hope to see some blog readers as I trek around the continent (twice to beautiful Canada!) talking about the joys of healthy and compassionate eating. Please take a look at my updated schedule and stop by to say hello if you're in the area.
And you also may want to take a peek at my latest article on Our Hen House about meeting protein needs on a vegan diet–and how easy it is to do so. It's followed by a wonderful recipe from JL for Grape and Brazil Nut Chickenless Salad.
...
Read More >
It's one of the most frequent questions I get from blog readers: How do we respond to people who insist that they require meat in their diets?
I know very well that some vegans struggle with their health, because I hear frequently from those who are looking for help. Most who contact me are animal advocates who are experiencing nutrient deficiencies (diagnosed through blood work) or they simply don't feel well.
These are not people who are eating junk-food vegan diets. Anyone who gets sick from eating a diet based on potato chips and cookies will usually have a fairly good idea of why they got sick, and they also know how to take some steps to fix that. Instead, those who write to me ... Read More >
I spent 3 days at the 6th International Congress on Vegetarian Nutrition this past week in Loma Linda, CA. Held every five years or so, the event is hosted by the School of Public Health of Loma Linda University and is considered the premiere conference on plant-based nutrition. It brings experts and researchers together from all over the world and its proceedings are published in the American Journal of Clinical Nutrition, the most prestigious of all nutrition journals. I was honored this year (and a bit terrified, since I felt very much out of my league) to be a speaker.
Material presented at the conference included reviews of earlier research as well as new findings from the most current studies. Even where the information was ... Read More >
We all know that it's easy to meet the protein RDA on a vegan diet. But what constitutes "enough protein" remains a topic of some debate among experts.
Among its other functions, protein protects bone health which may in part be due to its effects on muscle mass. Unfortunately, a decline in muscle mass over the years is more common than not. It's driven to some extent by hormones, but diet and lifestyle clearly have an impact on this, too.
Although weight-training is the most important way to build and preserve muscle, it gets a little bit harder to bulk up as the years pass–probably because protein is used less efficiently to rebuild muscle after exercise when you're older. A new report from the International ... Read More >
Last week brought more shoddy coverage of vegan diets from The New York Times. This time, it was a debate about the safety of veganism. And it didn't occur to the Times to solicit opinions from anyone with actual expertise in vegan nutrition.
At the center of the discussion was food writer and farmer's market expert Nina Planck, who excels at making sweeping, unsupported observations about nutrition. She is woefully uninformed and spectacularly unconcerned about her lack of knowledge and credentials.
Planck believes that we have "extraordinary needs for nutrients not found in plants," –including vitamins A and D, omega-3 fats, and carnitine–which translates to a need for what she refers to as "synthetic supplements." I imagine that in referring to these supplements as "synthetic," ... Read More >