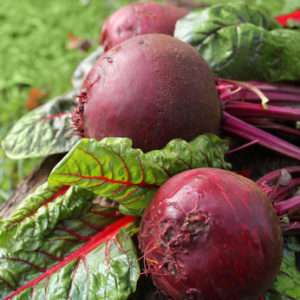 It's not surprising that vegetarians and vegans tend to have higher intakes of potassium compared to omnivores. One simple dietary change—replacing the meat in a recipe with any type of beans—can give potassium intake a healthy boost.
It doesn't necessarily mean that we vegans always get enough, though. In fact, while it's far easier to meet needs on a plant-based diet, it's really a challenge to consume the recommended 4700 milligrams of potassium on any kind of diet. In the Adventist Health-2 study, there was a wide range of potassium intakes among vegans, suggesting that some were on the low side.
Potassium is another of those nutrients where you won't be staggering around with deficiency symptoms if you aren't getting enough. Low intake does its damage over time, raising risk for heart disease, hypertension and bone loss.
So why might some vegans fall short? Favoring grains over legumes could be one reason. Potassium is another big reason that I like to emphasize legumes in my diet. Beans are among the very best of all potassium sources. One-half cup of cooked beans provides between 240 and 475 milligrams of potassium compared to 40 to 160 milligrams for ½ cup of cooked grains.
Again, whole grains are wonderful foods, but don't let them crowd out beans and starchy vegetables like potatoes and sweet potatoes ( which are also good sources of potassium.)
The vegan kale craze could be another reason for suboptimal potassium intakes. We vegans love our cruciferous veggies—kale, collards, broccoli, and bok choy—in part because they are excellent sources of calcium. But, they are quite a bit lower in potassium than other greens like spinach and chard.
I'm not suggesting that you stop eating kale (vegan sacrilege!). It's just a good idea to remember the rule of variety when it comes to fruits and vegetables. You need calcium-rich choices, but you need ones that are rich in potassium as well. Although I usually eat cruciferous vegetables for dinner, I aim for the potassium-rich ones in my other meals. I almost always have a potassium-packed soup in my fridge, made with beans, spinach and tomatoes—three potassium superstars. It makes a great afternoon snack.
Use the list below to guide you toward a diet that is rich in potassium. It doesn't mean you need to avoid the low-potassium foods, which are here for comparison. They have their own benefits. But make sure you eat plenty of potassium-rich foods every day to protect bone and heart health.
| | |
| --- | --- |
| ½ cup cooked (unless otherwise noted) | Potassium in milligrams |
| Beet greens | 654 |
| Swiss chard | 480 |
| Lima beans | 478 |
| Sweet potato | 475 |
| Soybeans | 443 |
| Banana (1 medium) | 422 |
| Spinach | 419 |
| Tomato sauce | 405 |
| Pinto beans | 373 |
| Lentils | 365 |
| Kidney beans | 358 |
| Split peas | 355 |
| Edamame | 338 |
| Acorn squash | 322 |
| Potatoes | 296 |
| Tomatoes | 292 |
| Beets | 259 |
| Sunflower seeds (2 tbsp) | 241 |
| Peanut butter (2 tbsp) | 238 |
| Black-eyed peas | 239 |
| Chickpeas | 239 |
| Broccoli | 229 |
| Orange juice | 221 |
| Quinoa | 159 |
| Kale | 148 |
| Collards | 110 |
| Oatmeal | 82 |
| Barley | 72 |
| Brown rice | 42 |