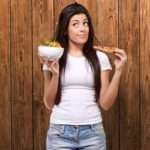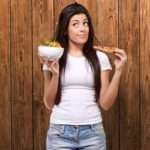 Happy New Year plus two weeks give or take a few days. According to the people who investigate these things, a lot of New Year's resolutions are starting to fall by the wayside. Many who vowed to give a vegan diet a try might find their resolve weakening just about now.
I shared a few tips for making the transition with my delightful friend JL Fields on her radio show Easy Vegan last week. But there are lots of things that newbie vegans can do to make their diet feel more practical and sustainable.
1. Embrace your cooking style.
In their annual click bait story on the "best" diets, US News and World Report suggested that eating vegan means spending lots of time in the ... Read More >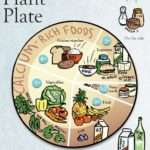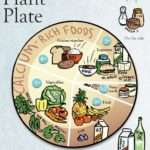 Doctors at the Cleveland Clinic suggest that vegans should know something about diet planning in order to make sure they are meeting nutrient needs.
Their conclusions were published in the Journal of the American Osteopathic Association. The paper doesn't say anything that is particularly alarming, and, with a few exceptions, there isn't much in it that I would take issue with.
But the Cleveland Clinic press-released the findings, giving the media a chance to scaremonger about vegan diets—and you know how much they like to do that.
As is often the case, headlines didn't exactly reflect what is in the paper. For one thing, it wasn't a "study." It's a very short review, which means that it is a discussion of already-published research and doesn't ... Read More >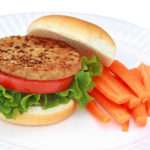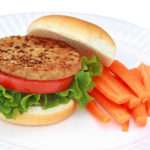 When it comes to vegan diets and health, a couple of misconceptions often pop up on blogs and in social media. One is that whole-food plant-based people are healthier than plain old vegans. Related to that is the belief that vegans motivated by ethics choose less healthy diets than those motivated by health.
Is it true? Do ethical vegans care more about animals than their own health? Research—or in some cases, the lack of research—casts some doubt on this.
Obviously, you can be vegan and still eat a pretty junky diet. There is the accidently vegan food as well as junk food developed just for vegans who like a treat. It's not all that hard to eat a compassionate diet that is hyper-palatable, fun, and ... Read More >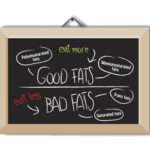 Quite a few people have asked me to comment on the blog Authority Nutrition. It's written by Kris Gunnars, a medical student at the University of Iceland.
First, despite the bold title of his blog, Gunnars is no authority on nutrition. His background is the usual one of the self-proclaimed expert: "I got interested in my own health and started reading books and studies on nutrition."
The result is that his blog is an interesting mix. There is some good advice and thoughtful observation, but also many overstatements of the evidence as well as some overt misinformation.
But he is certainly popular and it's not hard to see why. He writes ... Read More >
If you read the comments on this blog, then you know that not everyone in the vegan world is happy with some of the perspectives presented here. The two criticisms I hear most frequently are these: First, that my recommendations, which focus on areas where vegans may fall short, make it seem "too hard" to be healthy on a vegan diet. And second that, because I'm an animal advocate, I care only about making it easy to be vegan—refusing to condemn foods like vegetable oils, nuts and veggie burgers—with little regard for human health.
Obviously, both of these things can't be true. In fact, I know that the second one isn't, and I don't think the first one is, either. My recommendations for staying healthy ... Read More >
It's one of the most frequent questions I get from blog readers: How do we respond to people who insist that they require meat in their diets?
I know very well that some vegans struggle with their health, because I hear frequently from those who are looking for help. Most who contact me are animal advocates who are experiencing nutrient deficiencies (diagnosed through blood work) or they simply don't feel well.
These are not people who are eating junk-food vegan diets. Anyone who gets sick from eating a diet based on potato chips and cookies will usually have a fairly good idea of why they got sick, and they also know how to take some steps to fix that. Instead, those who write to me ... Read More >
I spent 3 days at the 6th International Congress on Vegetarian Nutrition this past week in Loma Linda, CA. Held every five years or so, the event is hosted by the School of Public Health of Loma Linda University and is considered the premiere conference on plant-based nutrition. It brings experts and researchers together from all over the world and its proceedings are published in the American Journal of Clinical Nutrition, the most prestigious of all nutrition journals. I was honored this year (and a bit terrified, since I felt very much out of my league) to be a speaker.
Material presented at the conference included reviews of earlier research as well as new findings from the most current studies. Even where the information was ... Read More >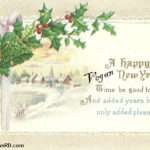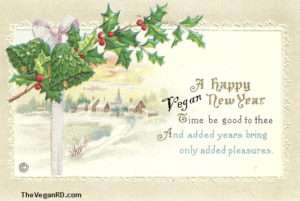 Happy 2013! There is nothing like a brand new year to inspire health-related resolutions. And while it's tempting to resolve to make all kinds of big changes, sometimes a few little tweaks here and there are all we vegans really need.  Here are ten ideas for vegans—mostly easy ways to fine-tune your diet and lifestyle. One of two of them might help to make your new year a little bit healthier.
1. Give some attention to calcium. It's simple enough to get enough calcium from plant foods, but many vegans fall short because they just aren't paying attention. Make sure you are consuming at least three cups per day of some combination of calcium-set tofu, fortified plant milks or juices, or calcium-rich leafy greens like ... Read More >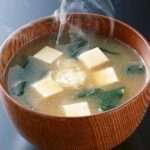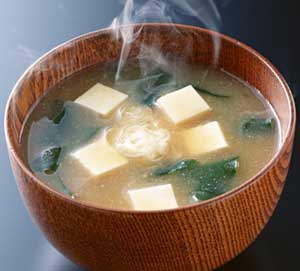 There is a long list of reasons why people fail on a vegan diet and return to the world of cheese sandwiches and fish fillets. They might have developed overt deficiencies or vague symptoms of poor health. Some ex-vegans say that they experienced depression or foggy thinking or fatigue without animal foods. Others struggled with challenging social situations or with cravings for animal foods.
The following ideas for staying happy and healthy on a vegan diet are all things I've written about before, but I wanted to condense them into a sort of checklist for those who are struggling to stay vegan. It may not cover everything (let me know if there are things you think I should add) but I think it addresses the ... Read More >
In case you missed it, Jack had a good post last week about fat in vegan diets.
And if you're looking to maximize nutrient intake with attention to just a few details, take a look at my post on the 7 Habits of Healthy Vegans on One Green Planet. (This is a very condensed version of a talk I'm giving in Chicago next week. Hope you can be there if you live in the area!)
...
Read More >