On a recent trip to Costco, I found seaweed salad (vegan in my Costco, although in some areas it contains fish sauce), big cheap packages of tofu, little travel packs of hummus, and delectable stuffed grape leaves.
I was thrilled to come across these and other vegan goodies. But when I reported my finds on facebook, a few people voiced concerns. Was the tofu GMO? Wasn't there sugar in the seaweed salad? And shouldn't I be shopping locally?
I do shop mostly—but not exclusively—locally. And there is no shortage of tofu in my life since I live five blocks from the local food co-op. I'm still excited to see tofu at Costco, though, and happy to buy it there. Because the more that people see ... Read More >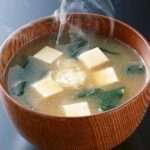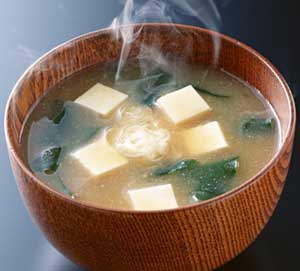 There is a long list of reasons why people fail on a vegan diet and return to the world of cheese sandwiches and fish fillets. They might have developed overt deficiencies or vague symptoms of poor health. Some ex-vegans say that they experienced depression or foggy thinking or fatigue without animal foods. Others struggled with challenging social situations or with cravings for animal foods.
The following ideas for staying happy and healthy on a vegan diet are all things I've written about before, but I wanted to condense them into a sort of checklist for those who are struggling to stay vegan. It may not cover everything (let me know if there are things you think I should add) but I think it addresses the ... Read More >
I've been a quiet blogger lately. Yesterday's post on eating disorders was probably my first in a couple of months. It's mostly because I'm in workaholic mode these days—lots going on in my personal life (nothing bad) and professional life (all good). The big thing that has me glued to the computer some 60-70 hours a week right now—and waking up at 3:00 a.m. to email myself ideas and reminders—is a book that is due to the publisher later this year. I'm excited about this book for a number of reasons, not the least is that it's going to include recipes (and some additional content) from my friend and wonderful vegan activist JL Fields of JLGoesVegan and StopChasingSkinny fame.
This is a project that is ... Read More >
I had the great pleasure of speaking to the members of the Vegan Chicago Meetup  last week. In addition to being warm and welcoming, this is another group on my list of organizations that aim to promote an evidence-based approach to vegan advocacy. Before my talk on the Seven Habits of Healthy Vegans, event organizer Dave Sutherland introduced the group's Vegan Chicago Baloney Detection kit—a guide to critical thinking for vegans, which is based on material from Carl Sagan's The Demon-Haunted World.
Detecting baloney is no easy thing. Resources on veganism are packed with good and not-so-good information, and how are you supposed to know the difference? (It can even be difficult for health experts. If the critical evaluation of research isn't part of your ... Read More >
It's that time of year when my stack of unpaid bills is not the tallest structure on my desk; it's outranked by the mountain of holiday appeals from non-profits. Most of my end-of-the-year donations go to organizations that work to relieve poverty, promote animal rights and veganism, or help animals in my local community. But with so many groups doing exceptional work, I have to prioritize.
Of the groups that are devoted strictly to promoting vegan diets, I'm pretty picky about where my dollars go. Given my own professional and activist efforts, I'm very disinclined to support those organizations that endorse questionable nutrition information, or that exaggerate health benefits of vegan diets. As I've noted many times on this blog, I think that those efforts ... Read More >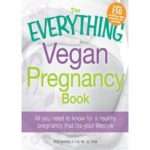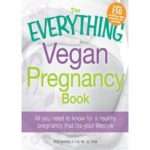 If you aren't a regular reader of my examiner column, you may have missed my review of a new book for pregnant vegans. The Everything Vegan Pregnancy Book is written by my friend and colleague Reed Mangels, PhD, RD.
Reed is an instructor at the University of Massachusetts, co-author of the ADA's most recent position paper on vegetarianism, editor of the newsletter for the ADA's vegetarian group, and also the nutrition expert at the Vegetarian Resource Group. I've worked with her over the years on many projects including papers on vegan diets for children, a textbook on vegetarianism for dietitians, and the ADA's position paper. She is among my handful of go-to experts regarding vegan nutrition, and is widely regarded among vegan dietitians as one ... Read More >
There is tons of vegan nutrition information on the internet and a whole lot of it stands on pretty shaky ground. Last month I read an article—written for vegans—about tree nuts and their effects on health. The writer built what seemed like a rock solid case against consuming nuts by:

referencing some outdated science

misrepresenting the findings from one recent study, and

blatantly ignoring the rather impressive number of studies that have linked nuts to protection against chronic disease.
The article had references and sounded authoritative and convincing—but it wasn't even close to being a balanced perspective on the topic.


The volume of data on any particular topic is enormous. For example, when I went into Pub Med (the database of ... Read More >
In preparation for World Vegan Day (today!) I've been looking at some of the best resources for new and aspiring vegans. I posted a list of really good free vegan starter guides on the examiner site this past week and a list of five of my favorite new cookbooks over there as well.
Continuing with that theme, here are five blogs that I love. It's not that easy to choose. I subscribe to around 50 blogs (including a fair number from the meat and dairy industry). I don't read them all every day, of course, but there are a few from the vegan community that I never miss. In choosing my favorites, I'm not including blogs devoted to food and recipes because there are so ... Read More >
In 1973, when Henry Spira was 45, two things happened that sparked his interest in animal rights. A friend gave him a cat (he had no personal relationships with animals until that time) and he met Peter Singer. It was a turning point that gave way to full-time activism on behalf of animals.
Ethics Into Action, written by Singer, is the story of Henry's work. It reads like an inspirational tale of one activist's life as well as a manual on how to get things done. The lessons in this book for activists are not to be missed.
Before his involvement with animal rights, Henry already had decades of experience with the Merchant Marines, the Army, union organizing, the civil rights movement, and teaching high ... Read More >
The U.S. Department of Agriculture has just released 10 Tips for Following a Vegetarian Diet, and you could knock me over with a feather. It's not just that it takes a positive approach; it actually takes a vegan approach.
While the fact sheet lists some nutrients that vegetarians need to focus on, it doesn't have any of that annoying verbiage about the need to carefully plan meals. (Vegetarians and vegans should, of course, carefully plan their meals; so should everyone else.) More importantly, there isn't a word about animal products in the whole fact sheet, other than how to replace them.
Beans and grains are highlighted as good protein sources. And—amazingly—the only sources of calcium mentioned are soy products, leafy greens, and fortified foods ... Read More >